Financing Made Easy
Acorn Finance provides multiple options for financing a variety of home improvement projects, including sheds, home offices, accessory dwelling units and even tiny homes.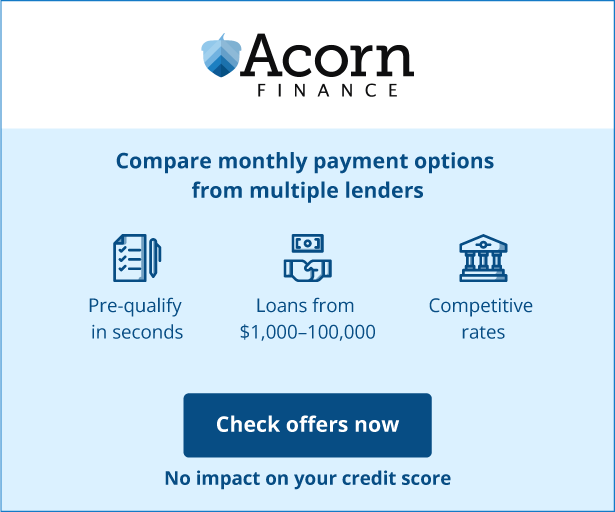 FAQs about Acorn Finance
Acorn Finance is a lending marketplace where the nation's premier online consumer lenders pre-qualify customers for personalized loan options in 60 seconds, with no impact to the homeowner's credit score. Acorn Finance uses an initial soft credit inquiry to provide access to competitive, fixed-rate loans through a fast and easy online process.
Does it cost anything to apply for a loan?
It doesn't cost you anything to check for pre-qualified offers using Acorn Finance.
What documents do I need to apply for a loan?
Each lender will have a slightly different application process. Almost all lenders will ask for your name, address, and social security number, which is used to run a credit check. Depending on the type of loan and lender, you may need to show pay stubs or tax returns.
You can borrow between $1,000 to $100,000.
How long do I have to pay back the loan?
Terms available from 2-12 years depending on loan amount. While a longer term can lower your monthly loan payments, you will end up paying more in interest than if you had a shorter repayment period. A shorter loan term will usually result in lower interest rates.
If I have less than perfect credit, can I get a loan?
Yes, but the lower your credit score the more expensive the loan will be. Generally speaking, if you have a credit score lower than 620 then the rates may be considerably higher. The maximum rate our lenders charge is the lower of either the state's maximum or 36%.